So what's so special about 'OVP' The Club's rescue car? For new (and old) readers, here's a potted history....
Rolling off the production line at 12:33:13 on Wednesday 25th November 1998 at the Rover Oxford factory in Cowley, this lowly 1.8 Classic trim saloon painted in Arran (Old English) White was one of the very first cars assembled for evaluation and promotional use. It's VIN number being #001196 tells us that it was the 203rd 75 to be born, and that full production of the marque would not commence until 12th April 1999 when the first dealer launch car came off the line and was gifted to the Motor Heritage Museum at Gaydon. That 75 was incidentally the 1,117th car to be produced.
So what was 'OVP' used for? Well it was never sold as a customer vehicle but remained the property of MG Rover Group. It was first spotted in a 1999 technical training video specially produced by Rover to distribute to their dealership technicians.
We believe (but cannot confirm as yet) that it was one of the six Arran White Classic spec 75s taken to Tower Bridge for the official press launch of the car on Thursday 17th June 1999. There were many Arran White Connoisseurs with chrome mirror caps, sunroofs, headlamp washer jets and front fog lamps at the event, but only two groups of three Classic spec white saloons either side of the stage on the second tear up that had none of those extras, OVP could well have been one of those six.
Here is a video of the event
What we do know is that Rover Group allowed many of their cars to be used on television as prop vehicles, and the next time OVP made an appearance on screen was when the first series of Murphy's Law starring James Nesbitt was broadcast in September 2001.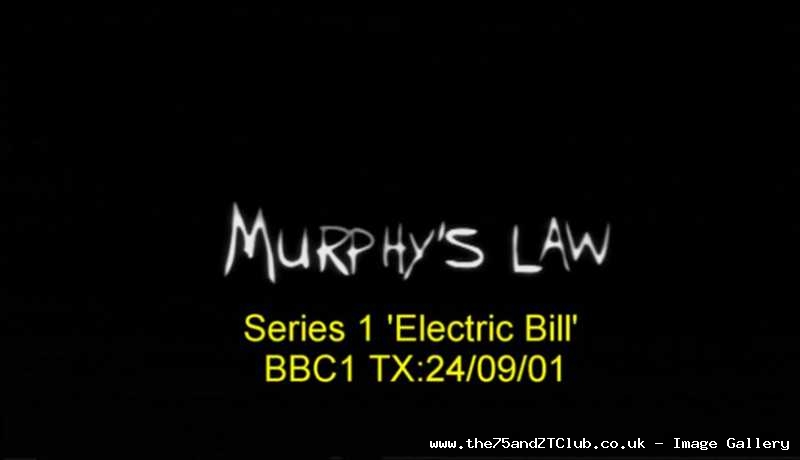 The car was redressed as a Metropolitan police vehicle, complete with Blue lights and reflective decals and was interestingly given chrome door mirror covers?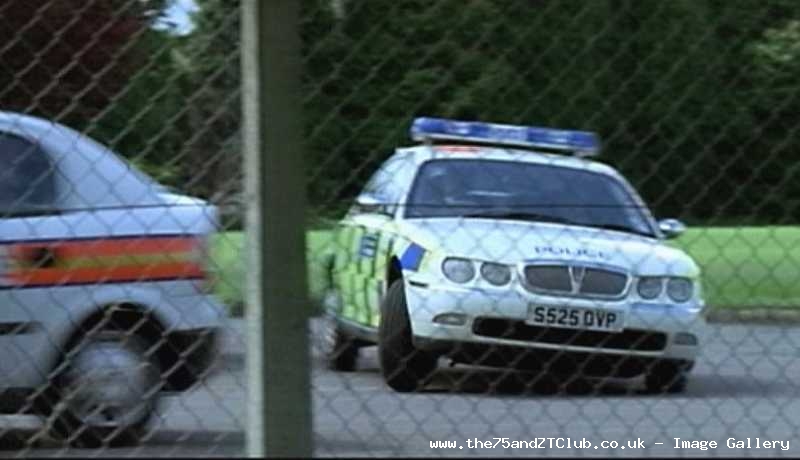 A year later, the car was again used on television, this time in two episodes of Silent Witness starring Amanda Burton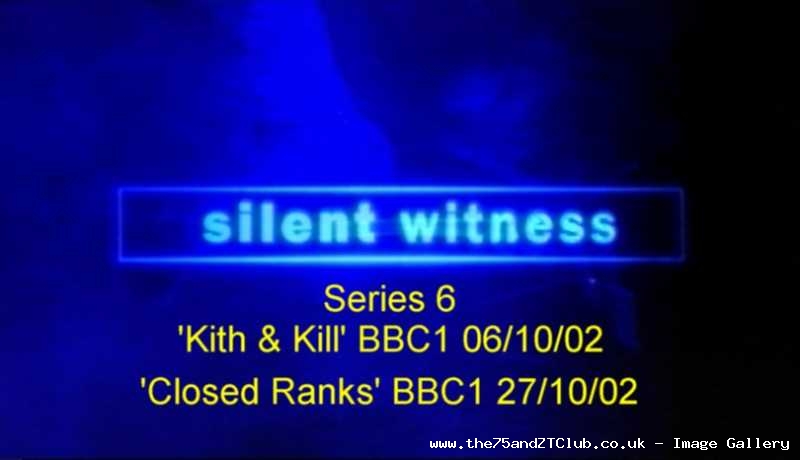 Following that, OVP had a change of Battenburg decals before it reappeared on screen in an episode of New Tricks on BBC1 in April 2004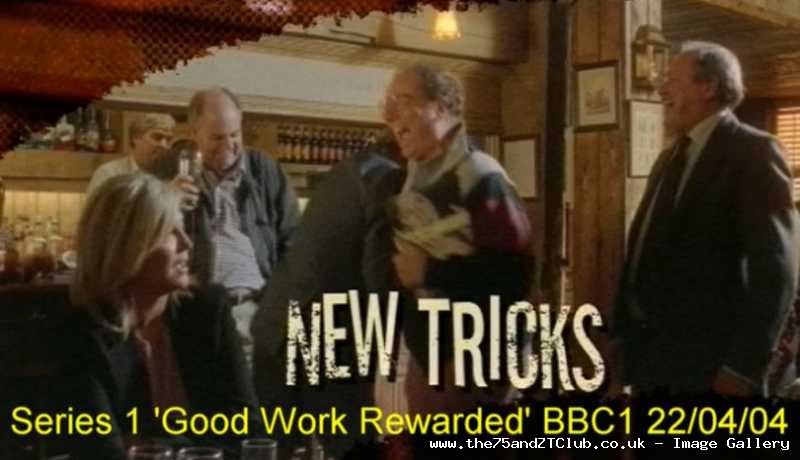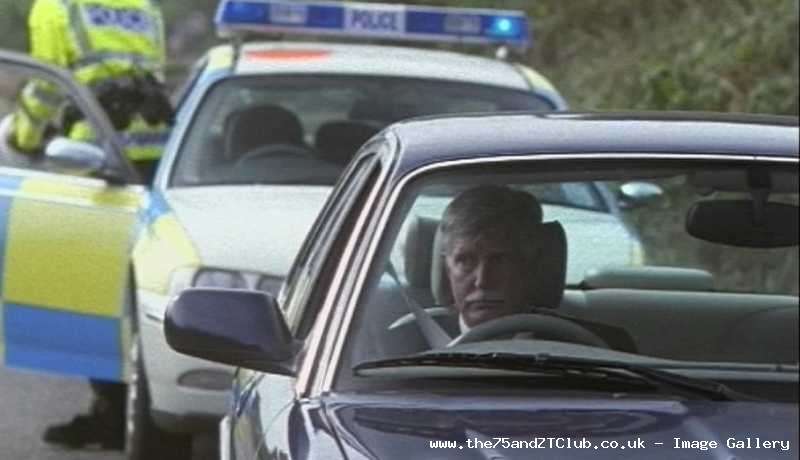 It's final small screen outing was a year later in an episode of Ultimate Force on ITV starring Ross Kemp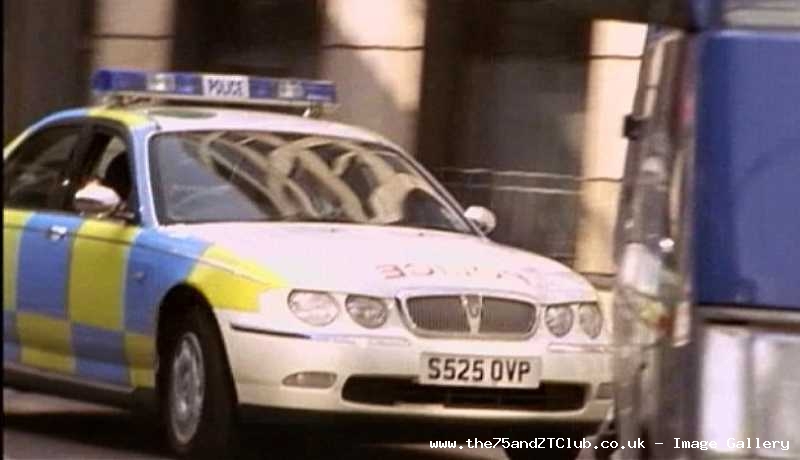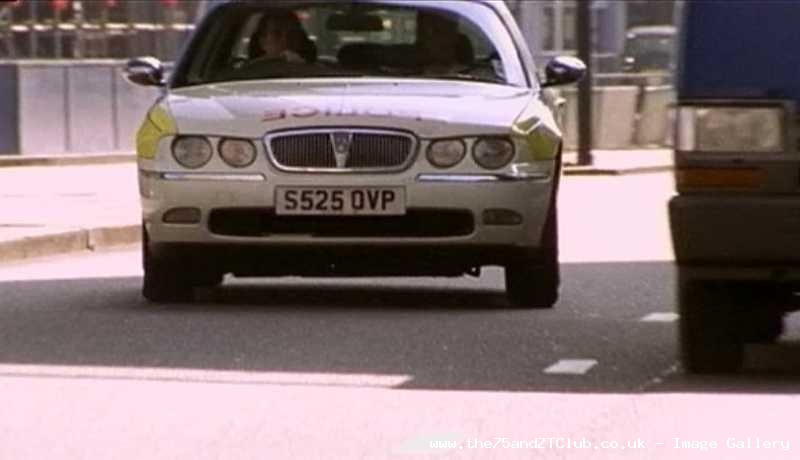 Our future club car had been spotted at Longbridge around this period earning it's living as an on-site ambulance and security vehicle, minus it's Blue lights and wearing a variety of different alloy wheels
Then when MG Rover went to the wall, and MG Motor UK took over the plant, the car remained in service as a security vehicle but was stripped of it's decals and unceremoniously turned into a ZT, presumably so that no reference to Rover was seen at the now MG branded factory
There the car stayed being rather neglected and abused until 28th August 2009 when a group of club members went to buy what was left of her from the factory.
It was in a very sorry state and was due to be crushed.
Club members The Yellow Peril, Martin Green, Rabett_Rover and Owners Club Director Christopher saved it with a view to recommissioning it to it's former glory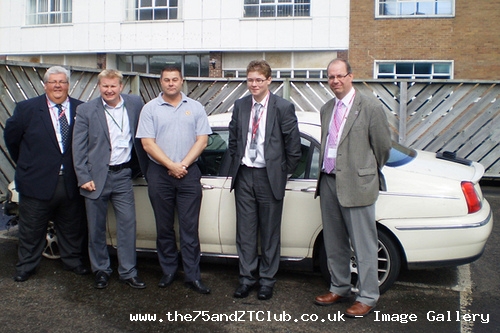 Also involved, members Andy Merril & Rob Tucker
The car was transported off site and thus began it's long road back to glory.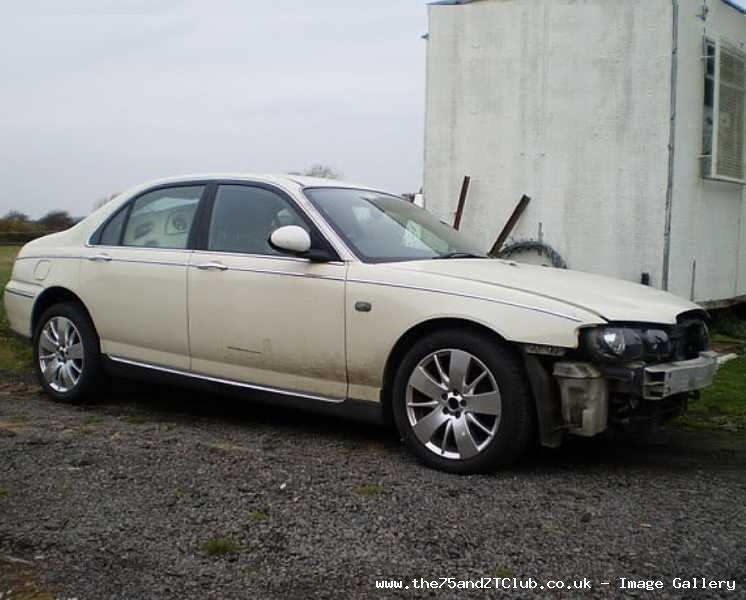 You can read the full restoration thread by clicking

Here
Now OVP is road worthy and presentable, and even made it to the NEC Classic Motor Show in 2018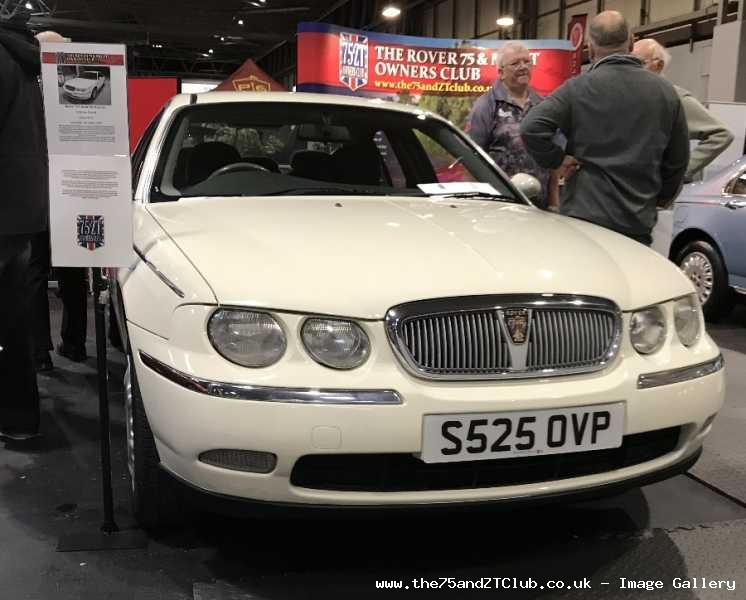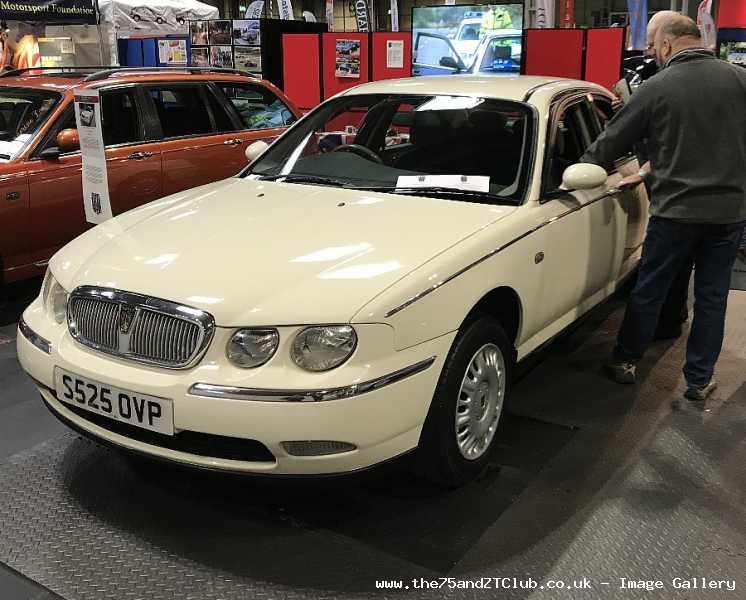 Where none other than Richard Woolley, the original designer of the Rover 75 came to see her.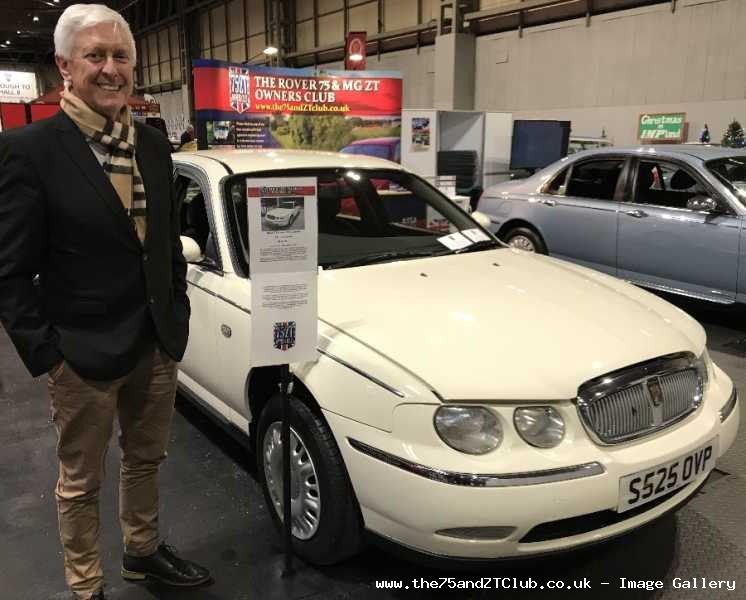 Apart from the rather unique history of this car, it's value also lies in the fact that as a basic entry spec model with the smallest size engine, it is fast becoming a rare sight on our roads, with enthusiasts tending to preserve the higher trim levels with larger petrol or diesel driven power plants.
It is our hope that as many people as possible get to see this car in the years ahead and that it can be preserved for the future of the marque's history.